BattleMeshV9
We would like to give to the 'Battle of the Mesh' the flavor of a tournament with a social character. If you are a mesh networking enthusiast, community networking activist, or have an interest in mesh networks you might find this bunch of crazy folks gathering for the Wireless Battle of the Mesh V9 very interesting. This event is also an opportunity to meet developers from the most popular open source mesh protocol implementations (Babel, B.A.T.M.A.N. L3 and L2, BMX6, IEEE 802.11s, OLSR) and watch their ideas compete. If you have implemented an interesting mesh protocol capable of running on OpenWrt Chaos Calmer (15.05) you can take part in the tournament too.
When
The event takes place on the following dates: Sunday 1st to Saturday 7th of May 2016.
Where
The event will take place at the Faculty of Engineering, University of Porto, Portugal.
The full address location is: Building I Room I-105, Rua Dr. Roberto Frias s/n, 4200-465, Porto, Portugal
Some first impressions
Accommodation and Food Supply
We provide a low cost group accommodation package for the 6 nights (1-7 May) with a special price for Rivoli Cinema Hostel and Porto Spot Hostel. Both hostels are within 5 minutes walking to the city centre, where the main social activities will take place. Double/twin, triple and 4-bed bedrooms are available. If you want to stay at the same room as your friend(s) or family please e-mail us. Payment in advance is required to get the full benefit of the discount. Therefore, like for the previous event, this year's edition features an "early bird low cost" registration program with two accommodation options (6 nights with the breakfast included). Payment instructions will be given after filling the registration form. Guests travelling with you are welcome to book for the accommodation package as well. Of course, this package is not compulsory. You can also find your own bed and food supply yourself during the event if you wish to do so.
Early bird booking is available for 6 nights (May 1st to 7th) for 125 EUR if payment is received before Feb 10th Feb 1st. The price goes up to 150 EUR for all later payments. Our reservations are granted until March 10th March 1st, any late arrangements are possible but subject to availability. Please contact us after this date. The hostel will provide you the invoice at the end of your stay.
The following accommodation options are available:
A. Rivoli Cinema Hostel
B. Porto Spot Hostel
Participant Registration and Fee
The event itself is free of charge and open for all!
If you want to join the event, whether with the accommodation package or without, please always register using the registration form:
http://goo.gl/forms/irXcErZ2N9 You may also send the answers directly to v9 at battlemesh.org.
Payment instructions will be given after filling the registration form, according to the selected accommodation package.
Once we received your payment, your name will be added to the list of confirmed attendants.
If your name does not appear as confirmed on the BattleMeshV9 participants list within 7 days after wiring the money, feel free to mail the local organization team: v9 at battlemesh.org
Of course, this package is not compulsory. You can also find your own bed and food supply yourself during the event if you wish to do so. There are a number of hostel and hotels available, but keep in mind that they tend to be rather booked during this festive week.
If you are living outside Europe and plan to come, please also check the Travel Scholarship Page.
For any additional information, requests and inquiries get in touch with the local organization team: v9 at battlemesh.org
Directions
Porto is the second largest city in Portugal, located about 300 km north from Lisbon.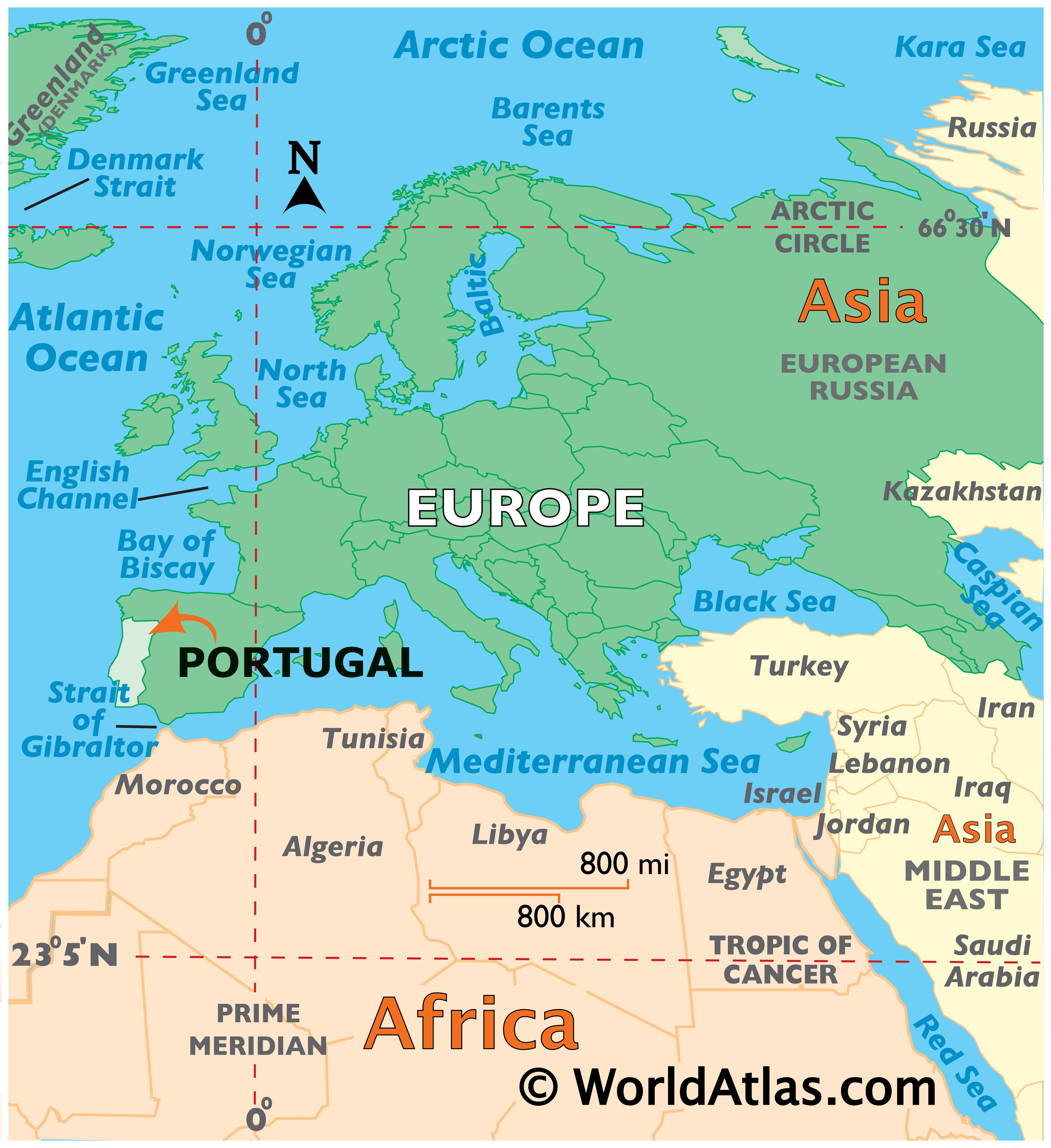 By Plane
Porto is well served with by international flight connections to Porto Airport - OPO (Francisco Sá Carneiro), 15 km from the city centre. Ryanair and Easyjet provide a large number of cheap connections to major cities in Europe.
Porto Metro system has a direct connection (purple line) between the Airport to the city Centre (Trindade Metro Station) that runs every 20-30 minutes. The ticket costs €1.85 (Z4 ticket) plus €0.6 for a rechargeable blue card (Andante), that can be used for the rest of your stay. The trip to/from the Airport to the city centre takes about 30 minutes. You can also take a taxi just outside the arrivals. The ride should be around €20-25.
For intercontinental flights, please also consider Lisbon Airport - LIS (Portela). From Lisbon Airport to Porto you can take a hourly plane connections from Ryanair or TAP. You can also take the train from Lisbon Oriente to Porto São Bento. The trip should take between 2.30 - 3:00h.
By Train
Porto has two train stations. The main station - Campanhã is located at the edge of the city, while São Bento is located right on the city centre. The Sud Expresso international train service connects Porto to french border, Porto with the French high-speed train – "TGV-Atlantique" which runs between the Spanish border and Paris. Connections between Campanhã to the city centre (Trindade Metro Station) can be done by a direct metro line or by trains.
By Bus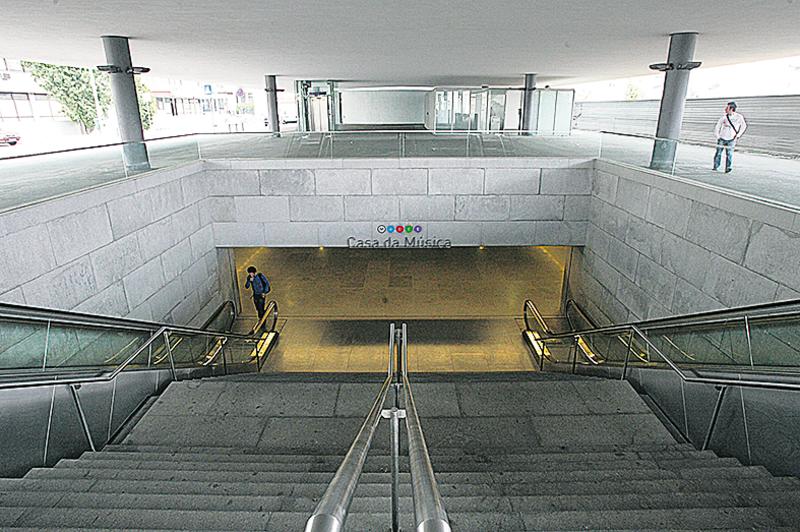 International Bus connections to Spain, France, Germany, Switzerland and others are done by, for instance, Internorte, Eurolines. The bus station is located near Casa da Musica metro station, 4 minutes from the city centre (Trindade Metro Station).
How to get from Trindade Metro Station to Accommodation
Trindade Metro station is 5 minutes walking distance from Rivoli Cinema Hostel and Porto Spot Hostel. The distance between the two hostels is 10 minutes walking.
How to get from the Accommodation to the University
The easiest way to get to the University is by Metro (Yellow Line), which should take about 10-15 minutes from Aliados Station to IPO Station. Then, it is a 10 minutes walking to FEUP. The subway runs from 6 am to 1 am, 7 days a week. A single Z2 trip costs €1.20, or 10+1 trips for €12. We advise you to charge 10+1 trips to avoid queues on the charging machines.
What
In brief: We will deploy a wireless mesh network all over the place, run different routing protocols on top of it, perform some tests and see which routing protocol behaves better. (More Infos about the firmware: BattleMeshV9/Firmware)
Github repository
Battlemesh github repository Here you can find the wibed testbed platform, battlemesh packages (a set of OpenWRT packages to be used at the WBM events), and an OpenWRT mirror.
Announcement
This page contains the official Announcement: BattleMeshV9/Announcement
Live streaming
Recordings
Impressions from previous Battlemesh events
Please check previous edition pictures here.
Hardware
Hardware available:
UPC: 36 TP-Link WDR 4300 (WIBED nodes) + 2 TP-Link WDR 4900 (WIBED gateways) + 1 Minix (WIBED server)
Simon: 7 TP-Link WDR 4300
INESC: 4 TP-Link WDR 4300, 8 TP-Link Archer C5, 4 TP-Link WDR 7500 (Archer C7)

CMSV: 1 TP-Link WDR 3600, 2 Ubiquity Nano Station M5, 5-10 Dlink dir 615 C1/E3/E4 (2.4 GHz only, modded for detached antenna and internal serial pinout socket access )
Packaging UPC stuff: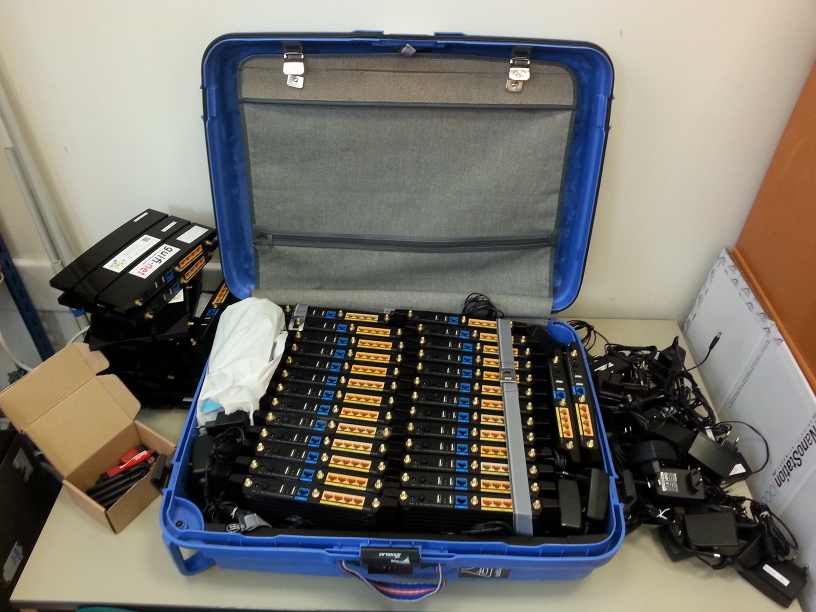 Timetable / Agenda
The Timetable / Agenda can be found on the Agenda subpage.
This page contains the call for talks/workshops: BattleMeshV9/CallForTalks
Contact
Local organizers
The event is locally organized by INESC TEC, Porto, Portugal. INESC TEC stands for Institute for Systems and Computer Engineering, Technology and Science and is a private non-profit research & development institute located on the campus of the Faculty of Engineering of the University of Porto (Portugal).
You may contact the local organizers by e-mail: v9@battlemesh.org
Sponsors
We are still looking for sponsors, specifically to make travel sponsorships possible. Please check the sponsor information page for details!
Funding
Hardware
Thank you for providing us with hardware for the event!
Endorsements
Do you want to help promoting Battlemesh? Please check the endorsment template.
Blog Ping-Backs and Media Coverage
What to Bring
Access Points
Ethernet cables
Switches and hubs
Your laptop
Task List
This task list is kept here to track who is responsible for certain things. Please notify on mailing list before you add yourself here. Local team will be inserted here as well, tasks may be added/merged on the go.
| | | | | | | |
| --- | --- | --- | --- | --- | --- | --- |
| Task Name | Local | Remote | Priority | Deadline | Description | Responsible Person |
| Mentor Team | L | R | *** | 6M | Done: Annnouncement, Mentoring Organizers | Marek, Manos, Simon |
| -> Recon mission: visit the place, find Date | L | R | * | 6M | Done: Visit in Mid November 2015 | Marek, Manos, Simon |
| Accommodation | L | - | *** | 5M | Done: Two accommodation packages including two different hostels | Filipe |
| Venue Location | L | - | *** | 5M | Done: Find Venue location, talk to owners, get rent and possible dates figured out, prepare venue for the event | Filipe |
| Financial Handling (Bank Account) | L | - | *** | 5M | Done: Assured by INESC TEC | Filipe |
| -> Invoice Handling | L | - | ** | 5M | Done: Done directly at the Hostel | - |
| Public Relations | L | R | *** | 4M | Done | Filipe |
| -> Webpage | - | R | *** | 4M | Done: Create the v9 wiki page | - |
| -> Logo | L | R | * | 4M | Done: Design a beautiful Logo based on this years venue | Filipe + Manoj + Miguel V. (cmsv) |
| -> Endorsements | L | R | * | 4M | Done: Reach out to communities, ask for help, get them endorsing through their communication channels | Federico + Miguel V. (cmsv) |
| -> Poster | L | R | * | 3M | Done: Design a poster based on the Logo of this year and Endorsers Logo, use it for endorsement or hackerspaces | Luís P. + Miguel V. (cmsv) |
| -> Press Communication | L | R | * | 3M | Done: Send a press release to promote the WBM | Luís P. |
| -> Merchandise (T-Shirts, Flags) | L | R | * | 1M | Done: Design T-Shirts, ask for sizes, get them printed, sell or give them away | Filipe |
| Attendence List/SignUps (DEADLINE!!) | L | R | *** | 4M | Done': Create a deadline for sign ups | Filipe |
| Local Community, Sponsorship | L | - | * | 4M | Done: Find sponsors for the event | Filipe, Simon, Mário L., Filipe R. |
| Agenda | - | R | ** | 3M | Done: Call for talks, review proposals, create schedule | txt.file + Filipe |
| Sponsored Travel Grants | L | R | * | 3M | Done: Organize the travel grants program and announce the results | Filipe, Simon, Mário L., Filipe R. |
| Test Manager | - | R | ** | 2M | Done | Guii |
| Firmware Preparation | - | R | ** | 2M | Done | Manos, Pedro, Juliusz, Henning, Marek, Federico |
| Hardware for Testing | - | R | ** | 2M | Done: Get the sufficient hardware | Manos/Pedro (UPC), Simon |
| Test Documentation | L | R | * | 1M | TODO: Document test, publish results, correct english grammar and typos | Federico |
| Transport (from/to airport) | L | - | ** | 1M | Done: Direct Metro connection | - |
| Transport (from/to venue) | L | - | ** | 1M | Done: Direct Metro connection | - |
| Venue Equipment | L | - | *** | 1M | Done: Get a mic/speaker and projector for the tanls | Filipe |
| Internet Connection | L | - | *** | 1M | Done: Wired/wireless connectivity to the Internet | Filipe/University |
| Food Supply | L | - | * | 1M | Done: Negotiating a food package at the FEUP Canteen | Filipe T., Filipe R., Carlos Leocádio |
| Attendence Certification | L | - | ** | 1M | Done: Print/sign certificates of attendance | Filipe, Carlos |
| Social Events | L | - | * | 1M | Done: Organize a social events agenda | Filipe, Pedro Salazar |
| Recording and Streaming | - | R | * | 1M | Done: Record and stream the talks | Miguel V. (cmsv), Tiago |
SubPages